When you are thinking about working from home & start your online earning today?
Do you have the skills to correct or improve punctuation and spelling errors?
As people are reading more and more online today, there is a growing need for proofreaders.
There are lots of jobs available in the proofreading domain. But not all of them are created equal.
Today, the Best Online Proofreading jobs are getting popular & paying a decent amount of money.
Virtual Proofreader is getting more demand with an increase in online content & online marketing websites.
Legit Online Proofreading Online Jobs For Beginners
Many content creators, bloggers, writers & online businesses want help to validate their websites, blogs, ebooks & other online content. If you can rectify mistakes and correct errors in this content, then this can be a brilliant career for you.
It can be tough to pinpoint the best online jobs on the internet & you need to try these best online proofreading jobs.
And, if you enjoy reading & having a piece of an excellent knowledge of spelling or grammar mistakes, then this may be the ideal job for you to start. You can do these jobs on a part-time or full-time job basis.
Wouldn't it be great if you could correct all of these mistakes on the websites you come across online every day?
Well, here's what you can do to be able to help online companies by providing them with corrections and validations of their websites, blogs, ebooks & more. All you have to do is read through each proposal carefully before making a final decision about whom to work with.
Table Of Contents
Related: Best Data Entry Jobs To Make Money Online Fast
What is Proofreading?
Proofreading is the act of reading written work in order to find any mistakes that can otherwise be confused with the correct content. These are common mistakes like spelling, grammar, punctuation, and consistency. It's usually pretty clear when someone needs proofreading help because their written content looks like it doesn't make much sense.
This is the ultimate step of editing which includes correcting grammatical errors like misplaced commas & reducing spelling errors.
A proofreader must check these few elements: grammar, capitalization, punctuation & spelling. You can get help from free online tools that assist you in completing your job & removing the error from your project.
Best way to ensure your readers aren't distracted by these errors as they're reading your content is by using a free online tool like Grammarly which will not only correct those aforementioned errors but also detect contextual problems and point out commonly missed words and phrases etc.
Proofreading Content Includes:
Blogs & Websites.
Social Media Posts.
Essays.
Research Papers.
Novel.
eBooks.
Email Newsletters.
Digital Marketing: Banner Ads, flyers & brochures.
Business Documents.
Pros & Cons of Proofreading Jobs:
Pros:
Low start-up cost.
You can work flexibly from home.
Keep your own time so perfect for someone who can work without thinking.
These proofreading jobs are perfect for those who are good at understanding grammar powers.
It is easy to start a proofreading job as a part-time job and grow later by choosing a full-time job option.
Cons:
Tough Deadlines & Strict Guidelines to be followed.
Do proper research while selecting jobs from different websites.
Must have good educational knowledge.
Sometimes it is difficult to manage your working hours.
How much you can earn from these proofreading jobs?
If you work as a freelance proofreader, you will earn as much as you work hard.
Proofreaders are usually hired to read through books, papers, magazines, etc. and check them for errors in spelling, grammar, formatting, etc. The more you are willing to work, the more you will get paid. If you are only able to find part-time proofreading jobs, your income will be low. Take your job seriously and earn more!
Many people ask "how much can you earn from proofreading jobs?" but the truth is it all depends on the jobs you do.
You could earn nothing or you could make a fortune!
According to some top online job portal websites like:
Salary.com: $40 -67k per year (United States)
Glassdoor: $34 – 66K per year (United States)
Payscale: $12-30 per hour (United States)
ZipRecruiter: $26 – 94K per year (United States)
These are some figures of the average salary for an online proofreader get.
It also depends on your job experience, company or websites which you are working & how much they are paying for these best online proofreading jobs.
Related: Best Highest Paying Apps
How To Search or Find Proofreader Jobs Online?
Before you search for proofreading work, it is necessary to not limit yourself to jobs with the job title like 'Proofreader'.
You can also keep looking for keywords or search terms like these:
Proofreader
Proofreading
Editing.
Copy editing
Reviser
Editorial assistant
Freelance proofreading
Proofreading positions
Proof reader
Proof reading
Editor.
Beginner proofreading jobs.
Book editor or editing.
Online Proofreading jobs.
Best Tools For Online Proofreading Jobs:
These tools will help you be more accurate in the copy that you end up publishing online as part of your job as a proofreader.
There are many times when the various scripts and programs we use to write tend to make us miss out on our own mistakes, or those of others if we're hired to edit someone else's work for them.
With these tools at your disposal, you should be able to completely eliminate the possibility of any embarrassing mistakes slipping through.
These tools will help you in proofreading online and can help prevent grammar or punctuation mistakes by using these tools.
Best Online Proofreading Jobs for Beginners:
In order to find the best proofreading jobs available on the Internet, you have to know where to look. It takes time and effort to find the right jobs for you. There are a variety of different sites that offer proofreading jobs, but you have to be careful.
A lot of people who work in the field of proofreading find it hard to find the right fit for them. It is important to be open to various types of jobs and in various fields so that you can find the one that will fit you best!
Here are a few of the most trusted sites that you can find the best online proofreading jobs.
1. Freelancer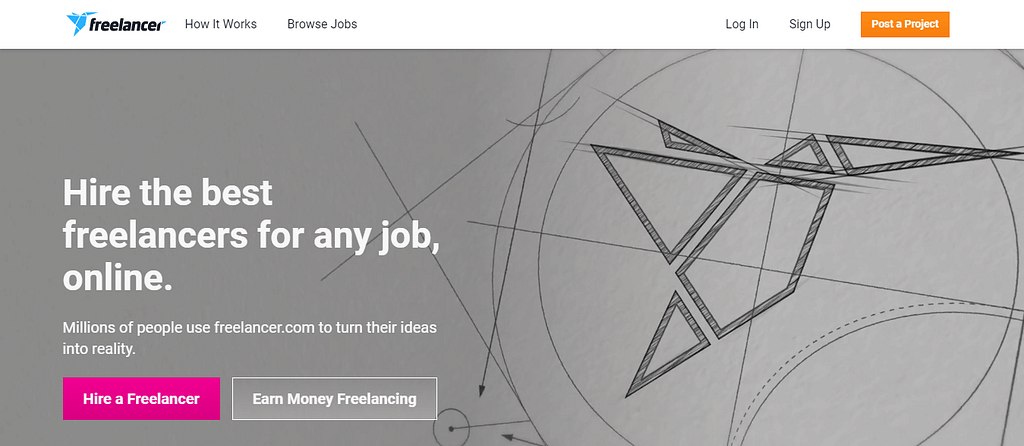 Freelancer.com is a terrific platform for freelancing proofreading jobs.
Rather than being compared to other freelancing sites, Freelancer.com is likely more suited for those who have proved themselves to be freelance proofreaders by building up an impressive portfolio over the years so they can be the perfect candidates for any job available on this website!
At Freelancer.com you can bid on many interesting opportunities including proofreading work. It's always nice to have an extra source of income especially when it doesn't involve you spending all day or evening in an office somewhere!
It offers proofreading services from a wide variety of skillful freelancers who have received the requisite training to become competent proofreaders.
2. Upwork
Upwork is a fantastic website for proofreading online as you can pick your clients and projects from the thousands available on the site. The idea behind creating a profile is to give potential clients a feel for how you work, what makes you special, and why they should consider hiring you.
If you're looking for proofreading jobs, Upwork may be your best bet. It's worth considering if you want to work with clients around the world. While you can get work on other websites and apps, Upwork is the best place to find proofreading jobs.
If this article has been useful, go ahead and share it with a friend who could use a hand getting started with their own online proofreading business!
3. ProofreadingServices.com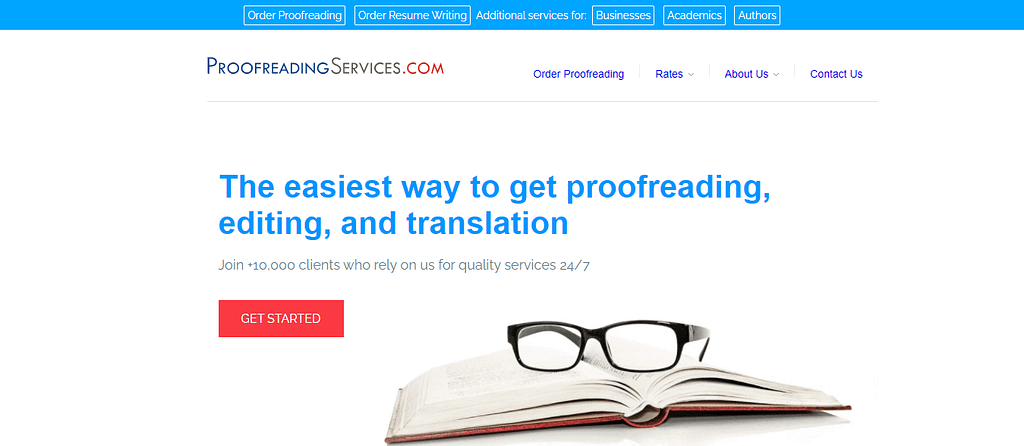 ProofreadingServices.com is the ultimate site mainly offering online proofreading jobs in which you can work from home.
Proofreadingservcies.com is an American based company which provides writing services to customers globally. During the sign-up process, you must complete a 20 min trial on this website for the first time.
As a proofreader, your job is to ensure your customers receive the best possible product, so you must be attentive to detail, persistent, and of course, have superior writing skills.
If you think you have what it takes to be a proofreader, then fill out an application for consideration today!
And provides flexibility for Full-time & part-time jobs for remote in different locations.
Proofreadingservcies.com paying a salary of $18- $50 per hour according to your skill & knowledge.
During the sign-up process, you must complete a 20 min trial on this website for the first time.
You will be paid for your services. You will receive instant payments. There is no need to wait for your payments.
4. Fiverr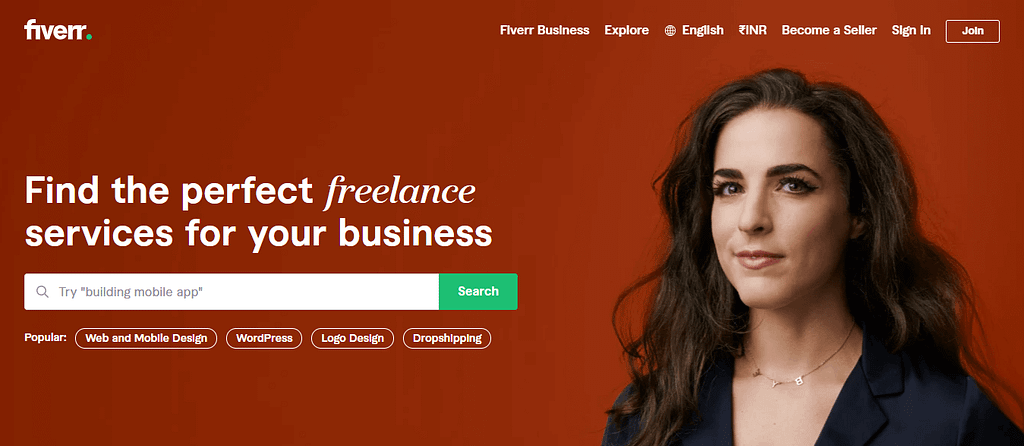 Fiverr is the most popular website which offers the best online proofreading jobs for beginners.
If you're looking for proofreading jobs online, you've come to the right place!
Fiverr is the most popular place to start earning money online, which is why we highly recommend using it for proofreading jobs.
Fiverr provides excellent opportunities for new writers to rake in cash.
There are different levels of service offered on Fiverr, so you can charge more for a premium service. If you are a newbie looking for a good source of side income, Fiverr is where you should be. The site is free to join, so you have nothing to lose by giving it a try.
There are many jobs available at Fiverr, so it's easy to find something you'll enjoy. It has the lowest starting price of $5, which is good for newbies or beginners. You can either buy or sell on Fiverr, so if you want to try out both, it's easy to start!
We have also used Fiverr and we are happy to use it again as it provides good value for money from a buyer's point of view & you also make tons of money.
5. Wordvice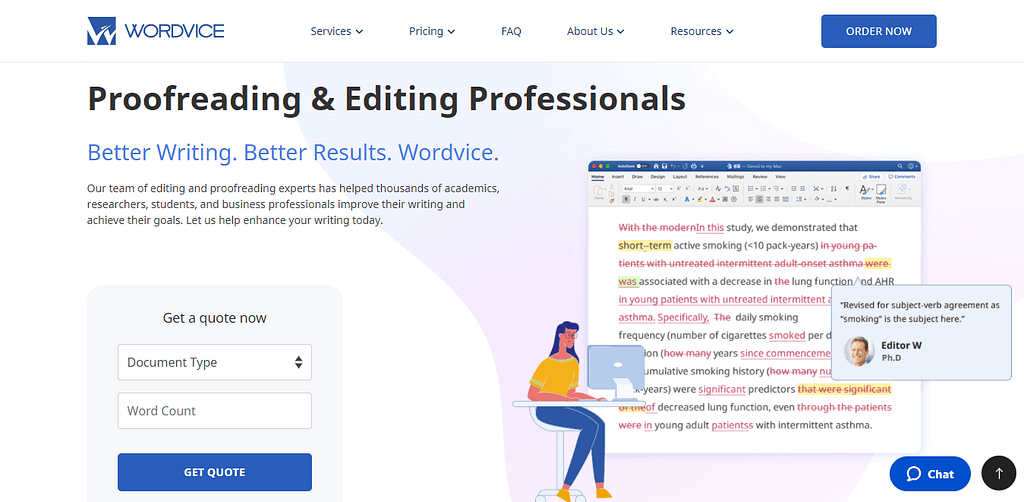 Wordvice provides the best remote, part-time online proofreading jobs, and this site offers a good amount of money to their client.
They provide top-quality jobs. Wordvice is very efficient. They are efficient in the fact that they have a simple application process, efficient in the fact that they have a short turnaround time with their jobs, and efficient in the fact that they pay their workers on time.
Wordvice provides you with all the resources you need to succeed at your job.
You must also submit your job application, resume, and must complete an edited work sample. Wordvice will notify you by sending an approval email.
They also provide a resume template and application template for people to send them information about themselves so they can be approved for jobs more quickly.
Users have rated them so high because they provide quality work, they pay on time, and they treat their customers with respect.
Must have enrolled in or you have finished a bachelor's degree program.
6. Scribbr
Scribbr is a trusted website that lets you put your proofreading and editing skills to work online in 2013.
Scibbr will pay you for working from home as long as you complete all of the professional writing tasks they assign to you.
They will look at your resume or CV and handpick which assignments you're best suited to complete, such as copyediting fiction books, improving the grammar in various types of documents, and more.
Being a Scribbr editor means picking up work on the fly, so check back often and view messages frequently. Make sure to let them know about your progress and if need be make revisions until tasks are fully completed and accepted by clients.
Make sure to let them know about your progress and if need be make revisions until tasks are fully completed and accepted by clients.
To get started all you need is a reliable desktop or laptop computer with an internet connection – that's it! So what are you waiting for? Sign up today!
7. Cactus Global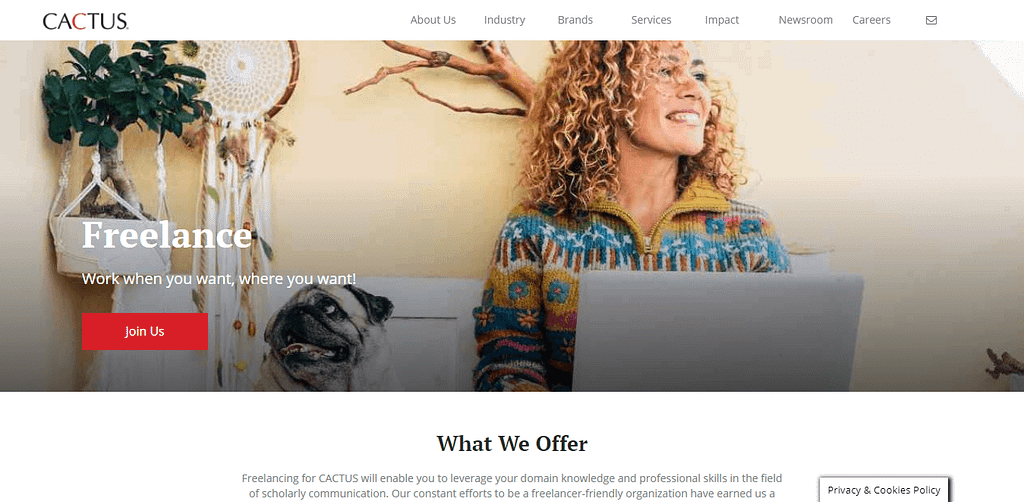 Cactus Global is also the leading provider of location-independent work opportunities & holds a 20th position in the Top 100 Companies with Remote Jobs for 5 years.
Cactus Global is an Indian-based communication company founded in 2001 It aims to provide services within academic fields including the medical field and pharmaceutical industries.
Like many other outsourcing services, they also offer a wide variety of opportunities for editors, writers translators, and transcribers with detailed skills in research.
Cactus Global is offering decent opportunities to work from home with full-time or part-time freelancers on the internet.
It also offers a wide variety of opportunities for those who want to work at home or as a freelancer with skills in research.
It provides a wide variety of opportunities for those who want work-from-home roles as well as freelance positions with skills in research including editing, writing, translating, transcription, etc.
This website is hiring:
Freelance text editors
Freelance specialist editors
Freelance pharma or regulatory editors.
It requires a suitable degree in the subject that you would do these online proofreading jobs.
Why Choose Cactus?
On-time Payments.
Useful resources.
Good Clients.
Transparent Policies.
Trusted Website.
Final Words:
There is a growing need for proofreaders.
If you have the skills to correct or improve punctuation and spelling errors, then you can get into proofreading. You can find proofreading jobs online.
All you need to do is to search for proofreading jobs on the internet.
There are many websites on the internet where you can find proofreading jobs.
If you are interested, you can start proofreading jobs today.
Related: Best Paid Survey Sites To Make Money
Some links included in this article are from our advertisers. Please read our Advertiser Disclosure.